Tweeting 1917 by Eleanor Bowen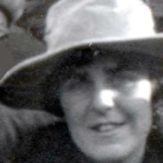 My grandmother Gladys (Peggy) Simmons kept a diary 100 years ago, between 1 January 1917 and the New Year's party a year later when she got home at 2am on 1 January 1918, after 'such a thrilling year'. She was 23 and passionate about theatre. The diary, a Liberty's Shakespeare Calendar given to her for Christmas, allows the writer a single line for each day, and it was this enforced brevity that gave me the idea of tweeting it. My intention had been to tweet every day of 1917 on its centenary, but for various reasons this didn't happen, so Peggy's tweets for 1917 are retrospective. Although many make no reference to theatre, in fact some days, she says, are 'nothing special', her few words can be incredibly evocative. 'Moonlight & snow', 'Newport – sliding on the canal'. At other times they are cryptic, simply because no context is given. When she says ' Samuel House – new towels!' she is (I've researched/deduced) referring to a visit with the WAAC (Women's Auxiliary Army Corps) to a hospital for the war wounded – taking much-needed towels! The content of a diary like Peggy 's, and her future husband Jack's, is clearly intended as a personal record and not for general readership. It is intrinsically unremarkable. The distant perspective of a hundred years, however, seems to act as a lens that refocuses each mental image and draws us in.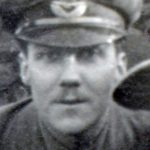 This is a compelling and enjoyable way to research. As her year unfolds (and as I read each day) Peggy refers to more than 50 plays seen, read or rehearsed, although only a couple were new during the war. The plays available for her to act in or produce were already tried and tested. Entertainment – and familiarity – was important on the Home Front. Jack references theatre less often, but both he and Peggy saw as many plays as they saw films. I have researched each reference as it occurs, whether the piece was new at the time or not. For example, on 5 Feb 1917 Peggy and her friends rehearse a drawing room comedy, Patty Packs a Bag by David Garrow, first produced professionally in 1911 at the Grand Theatre Southampton. The complete script is online. In early March 1918 a somewhat frustrated Jack, marking time as he waits for his call-up to the RFC (Royal Flying Corps), goes with his family in Newport to see a new play called General Post by J.E. Harold Terry (premiered Haymarket London, 1917), which Peggy had already seen in Cardiff. This piece addressed some radical issues at the time and was widely toured. In 1920 it became a silent film starring Douglas Munroe and Lilian Braithwaite.
I recently found the envelope in which Peggy's diary was sent, postmarked Cardiff 16 December 1916, probably a gift from her Aunty Rose, who appears many times in the diary. As, at one time, a professional singer, Rose was the only other performer in the family and thus, according to my mother, 'looked down on' by the rest as an oddity. It wasn't done for a nice girl to take to the stage, and Peggy kept it strictly am-dram, although (again according to my mother) she would have become professional had she had the chance, and was particularly interested in the relatively new medium of radio. Peggy clearly loved the spoken word, and after the war taught elocution. She died in 1935 when my mother was 10. Her 1917 diary is the only one she left, kept two years before she married my grandfather Jack Chalklin.
You can follow Peggy and Jack at
Gladys Margaret Simmons: @peggymeg7