Home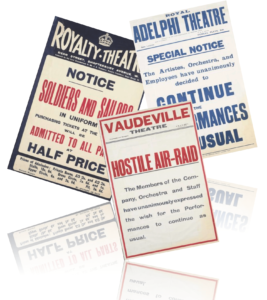 Explore the story of theatre during the First World War and discover long-forgotten plays.
During the First World War just under 3000 new plays were written and licensed for performance across England, Scotland and Wales. Over a quarter of these dealt with the war. Most of these plays have been long forgotten. However by reading, researching and re-staging them we can gain unique new insights into life during the Great War.
Using the Great War Theatre project website you can:
As the Great War Theatre is an ongoing project, the database is constantly being added to by our volunteer and academic researchers. To find out more click here.