Database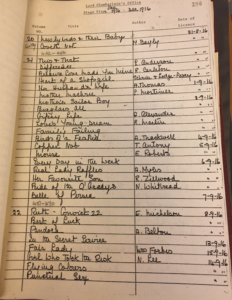 The Great War Theatre database contains entries on just under 3000 new plays licensed for performance by the Lord Chamberlain between 29 August 1914 and 31 December 1918.
We are constantly adding new information to the database, as well as improving on the search functionality. At present there is detailed information on all war-themed plays, as well as for a number of non-war-themed plays. To find out more about what is included in the database click here. If you have any particular queries about a play please get in touch.
When searching or looking at results, you may find it helpful to refer to understanding the database.  This explains what the search terms mean. It also explains any decisions made in designing the database, such as where we have had to standardise names to make to make the data searchable.